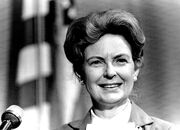 Abortion law in Eurasia has been and to an extent remains a highly divisive topic amongst the various religious entities that make up the Empire itself. Amongst the Mos Maiorum adherents and Novem Deosians, the practice of abortion is largely ignored and viewed as routine, as far less importance is placed on pregnancy as opposed to birth; within Novem Deos, for example, a child is not even considered an individual with rights until they are born and survive a night. Maiorists are similarly indifferent to pre-partum issues, meaning that the governing policy of Eurasia is that a highly liberal reproductive policy.
Amongst the Abrahamic elements of Eurasian society, particularly within Christianity, the practice is highly stigmatized, and many anti-abortion terrorist groups, especially the Army of God, have undertaken bombing campaigns against abortion providers in the past, leading to the Imperial Senate of Eurasia to crack down on anti-abortion groups in general. This was made manifest in the passage of the Medical and Social Welfare Acts of 1999, which declared violence against any medical facility owned by the Eurasian Ministerium of Health a capital offense.
The most famous incident of when the issue of abortion came to a head was in Gaia Truncilla v. Eurasia 1973, when Gaia Truncilla, an anti-abortion terrorist and Christian zealot, asserted her right, under the Writs of the Setertiamillenniary, to be tried by the Emperor of Eurasia himself. While many claim this right, it is exceptionally rare for it to be granted; in the entirety of the twentieth century, trial-by-emperor has occurred exactly seven times. After a lengthy and highly publicized trial, which was carried live by all major Eurasian news networks and has remains one of the most viewed events in Eurasian history, Emperor Justinius ruled that abortion itself was legal throughout the Empire, which was later officially codified by the Senate. The defendant, Truncilla, went on to be sentenced to death for the murder of a Eurasian citizen, which set off a series of bloody riots throughout the Empire.
Eurasian law states that, given that the pregnancy is within the first trimester, abortion is permitted for any reason, and any time after the first trimester, or fetal viability as verified by a physician, abortion is only permitted in cases of rape, incest, and to protect the life of the mother. Abortions practiced after the first trimester are treated as a homicide.
Ad blocker interference detected!
Wikia is a free-to-use site that makes money from advertising. We have a modified experience for viewers using ad blockers

Wikia is not accessible if you've made further modifications. Remove the custom ad blocker rule(s) and the page will load as expected.