Union of Bhantli
ᏄᎴᏥᏐᎴᏍᎨᏯ Ꭹ Ꭾ ᏇᏗᏫᏯ
Vekeketililistli o te Bhantli

Flag of Bhantli

Motto

"Bahualistl"

Capital

Miktlav

Official languages

Demonym

Bhantlise

Government

Directorial semi-autonomous confederacy

Leadership

Establishment

Alieni juris: 1847
Sui juris: 1970

Population

~6,872,000

Time zone

ERT -7

Internet TLD

.bh.ka
The Union of Bhantli (Vahuallatolpo: ᏄᎴᏥᏐᎴᏍᎨᏯ Ꭹ Ꭾ ᏇᏗᏫᏯ) is a highly autonomous confederacy of Kaevi comprising of the Kuāhuīhuibhīhua Islands on the continent of Spicita. The autonomous region is divided into five territories, all of which are theocratic in nature.
The region is extraordinarily reclusive and its people maintain a way of life that is unique from the rest of the world.
Etymology
The name "Bhantli" comes from the Vahuatl word meaning "home" and was attached to the region when the first Kaevise explorers arrived in 1845.
History
Geography
Bhantli consists of a small island chain called the Kuāhuīhuibhīhua Islands in eastern Spicita. all of the islands are quite mountainous, with the coastal areas being low-lying and swampy.
Being a series of islands, it shares no land borders with any nation.
Climate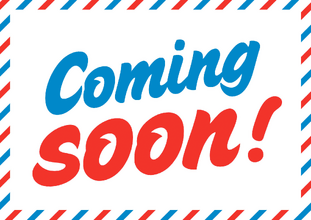 | Gray | Turquoise | Orange | Tan | Light Green | Green |
| --- | --- | --- | --- | --- | --- |
| Highlands | Marine west coast | Humid subtropical | Humid continental | Tropical wet and dry | Tropical wet |
Environment
Like archipelagan Kaevi, Bhantli strictly regulates the use of automobiles and aircraft. Most people of the islands revere nature as part of their religion, making Bhantli a near-pristine reserve for native flora and fauna.
Demand for power is low because of the population's preference for traditional lifestyles. Ninety percent of power is derived for wind turbines, while the remainder is collected through solar panels and small-scale hydroelectric dams.
Administrative divisions
Bhantli is subdivided into five "nations" that make up the confederacy.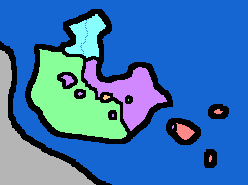 Green: Kihuatlampa
Blue: Miktlampa

Note: this nation is effectively divided into two separate nations due to international* conflict.
*International meaning between nations of the confederacy.

Purple: Inisayanpa
Red: Huitstlampa
Orange: Nauhnepantla
Ad blocker interference detected!
Wikia is a free-to-use site that makes money from advertising. We have a modified experience for viewers using ad blockers

Wikia is not accessible if you've made further modifications. Remove the custom ad blocker rule(s) and the page will load as expected.