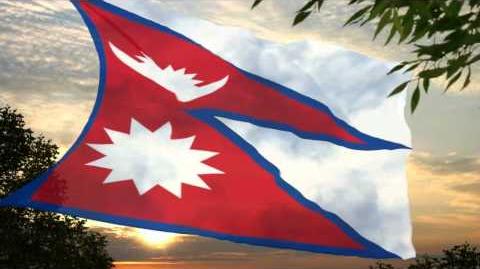 The Paean Imperatoria (Imperial Hymn) is the national anthem of the Empire of Eurasia, serving originally as the anthem of the Eurasii family until its adoption as the national standard in 1330 by Cephorus I. It has undergone numerous revisions as it reached modernity.
The Paean is played whenever a member of the Imperial family is present. In the provinces, many maintain their own separate internal anthems, though not all do so. However, the choral hymn Omnia sol temperat is used as the true national anthem, and is played in tandem with the Paean. The Paean effectively serves as the anthem of the House of Eurasius.
Ad blocker interference detected!
Wikia is a free-to-use site that makes money from advertising. We have a modified experience for viewers using ad blockers

Wikia is not accessible if you've made further modifications. Remove the custom ad blocker rule(s) and the page will load as expected.